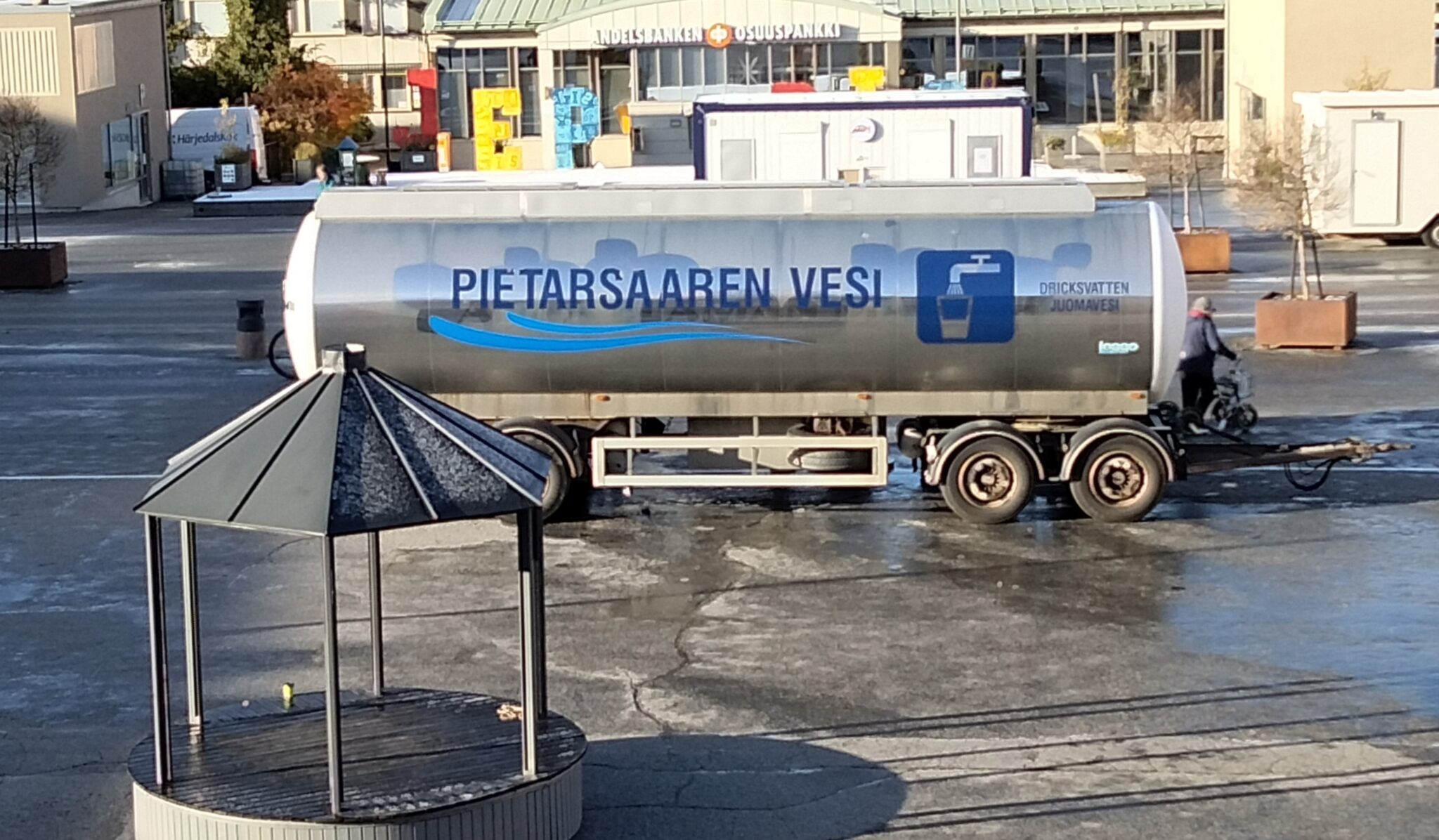 Jakobstad's Water's information on 19 October
The iron content in the water going out from the waterworks is clearly declining, but the iron level is still a bit above the ideal. The water distribution system is being flushed around the town to decrease the iron content in the water in the distribution system.
The distribution of drinking water continues as self-service at the town square and on Företagarvägen 24 during the days at 7.30–20.00 until the situation is back to normal. The distribution is stopped during night to prevent the taps from freezing.