Get to Know Jakobstad
Jakobstad is a beautiful, historical town on the coast of the Gulf of Bothnia. The town was founded in 1652 by countess Ebba Brahe. She named the town Jakobstad after her deceased husband Jacob de la Gardie.
The Finnish name, Pietarsaari, was picked as a Finnish version of the name of the old parish, Pedersöre.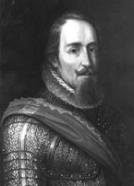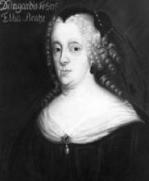 Speak Like a Native

In Jakobstad the locals have their own words and expressions for locations and things. These can be a bit difficult for newcomers to understand.
With this short glossary you will speak like a true citizen in no time.
Jeppis = Pietarsaari/Jakobstad
Jörski = Korv Görans (a famous traditional fast food kiosk in Jakobstad)
Kävis = Gågatan (the pedestrian street) in the town centre, officially named Kanalesplanaden
Tupis = Tobaksmagasinet, the exhibition space of the Jakobstad Museum and a space for the youth
Febis = Fäboda, a beautiful recreation area on the outskirts of town, with beaches and hiking trails
Stass = Stadshotellet (hotel in the very centre of town)
Vanhis/Hamina = Gamla Hamn, recreation area, forests and the beach at Kittholmen
Etis= Etelänummi school (in the Södermalm district)
Matkis= Matkahuolto (bus station)
Cittari= Citymarket (supermarket)
Länkkäri = Länsinummi school
Purkkari = the old Pursisalmi school and the area surrounding it
Ruku = bad
Lenu = slippery
Peed = to cycle (on a bike)
KP = Skolparken (the botanical garden in Jakobstad)
U-talo = Idrottsgården
Apsi = ABC (gas station and supermarket)
Kape = town centre (for example "go to "kape"" = go to the town centre/downtown, used only in Finnish)
Lagis = Lagmans school or Lagmansgården
Rimi/Marketor = K-market on Rådhusgatan (a supermarket)
Mellen = Melody, the nightclub located in Stadshotellet
Bläkkäri = Black Sheep pub & terrace
Köttdisken = a ledge outside of Halpa-Halli (a supermarket), where youth like to sit
Snelkku = Snellman (local company that produces quality meat and other products
Roskarivi = rubbish dump
Joppari = bicycle luggage rack
Particularly the Swedish dialect in Jakobstad is highly original and easily recognised.
Jakobstad in a Nutshell

Founded: 1652
Population: 19 379 persons (December 2017), of which 56 % is Swedish-speaking and 35 % Finnish-speaking
Jobs appr. 11 000
Area: 396,35 km2, of which 88,45 km2 is land and 304,47 km2 marine area
Population density: 219 pp/km2
Map of Jakobstad