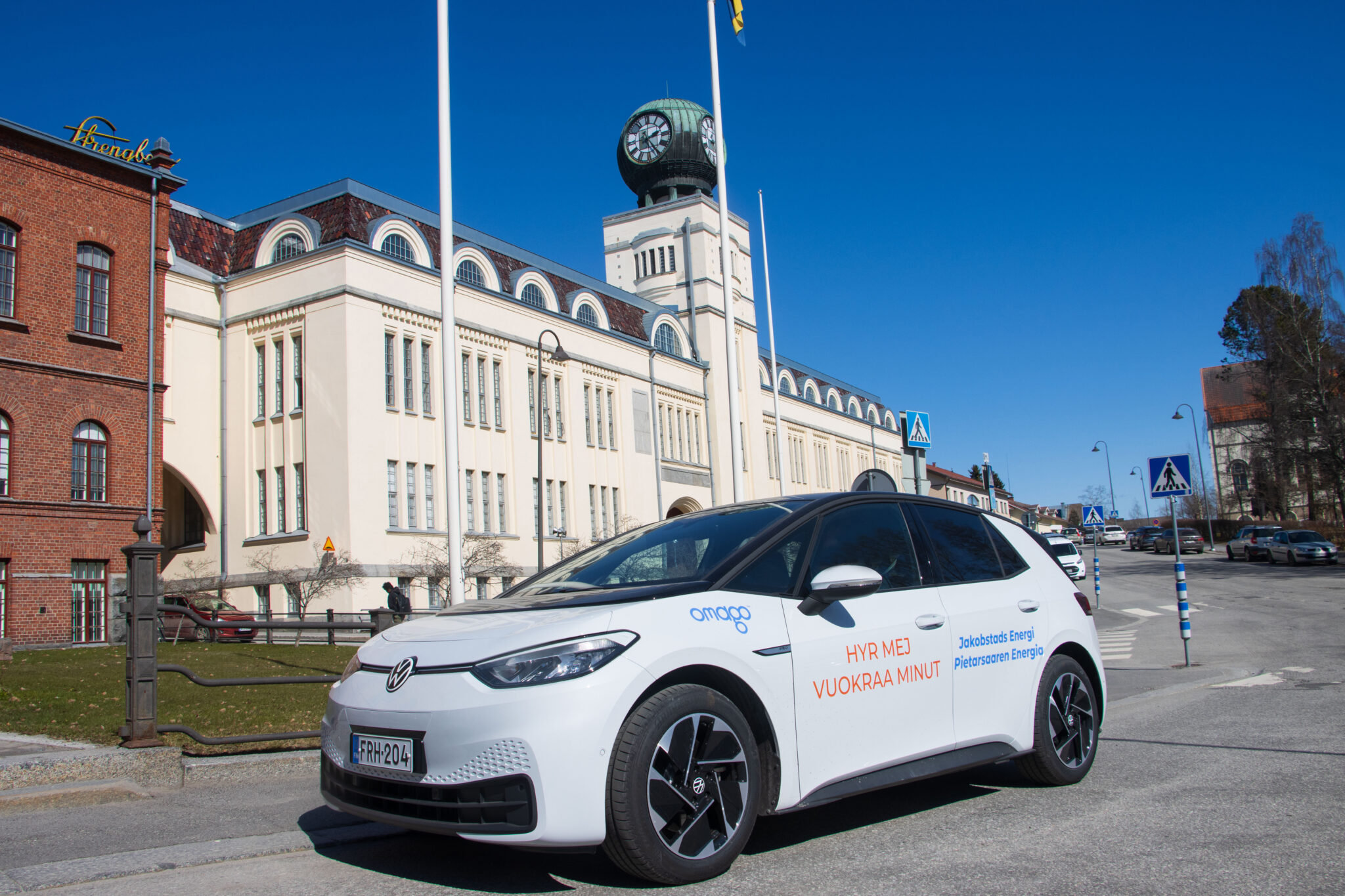 Jakobstad's electrical shared cars are in operation
The residents in Jakobstad have received electrical shared cars to be used. Two electrical Volkswagen ID 3 shared cars are located in parking hall Ludvig.
On weekdays the cars are used by the town's employees, but on evenings and weekends they can be freely rented by everyone. The cars are serving residents that don't own a car and for instance tourists travelling with public transport or even boat.
The shared cars give flexibility. Shared electrical cars are a way to save space on the streets, raise the utilisation rate of the cars, and in that way reduce the cost of the cars and their environmental load.
– Jakobstads Energi Ab has provided the cars for the town's employees and the residents. One of the main goals is to support the growth of clean traffic forms, mayor Anne Ekstrand explains.
Thanks to the electrical shared cars it is easier to live in Jakobstad without owning a car. According to Ekstrand the cars are also a financial solution for the town, since they are expected to lower the costs due to the town's employees using their own car for work. The income for renting the cars is used for maintaining the cars.
Renting the cars
Omago Oy is producing the shared car service and is responsible for the cars and in charge of the renting. Bookings and door opening is done through a web application. You register and book the cars on https://omago.fi/pietarsaari/, where you also will find more information about renting and the terms and conditions for Omago.
The price for renting the cars is 8 €/hour and 60 €/day.