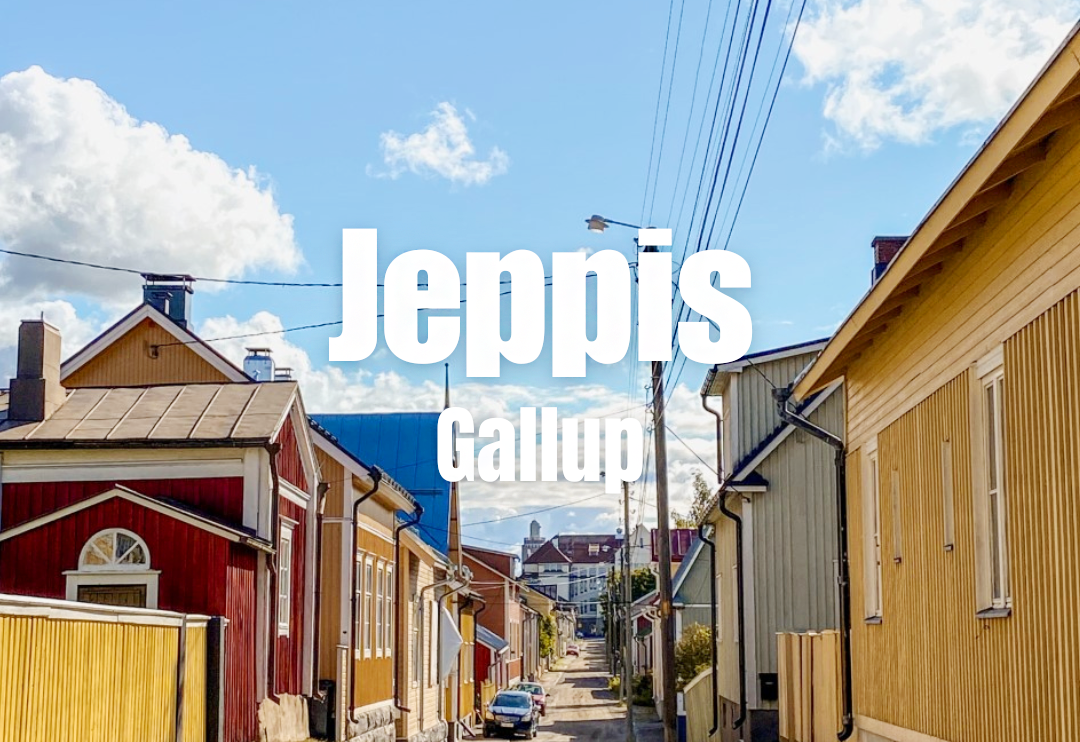 Jeppis Gallup
As a way of increasing the participation of the residents of Jakobstad, the town is introducing a resident panel, JEPPIS GALLUP, that everyone living in Jakobstad can take part in. You can already register for the panel by clicking on this link.
Beginning 19 April 2023 everyone who have registered for the panel receives an email containing a link to the Question of the Week each Wednesday. The Question of the Week is always about a certain topic and the residents can answer the question until Sunday the same week. Since the focus is only on one question at a time it will be easy to respond to the Question of the Week. You must provide us your name and email in order to register for the panel. The answers for the Question of the Week are anonymous unless you want to participate in the lottery of the week. You can also answer the weekly questions without being in the panel, but then you won't receive an email when there is a new question.
– We hope that as many as possible will join Jeppis Gallup and then actively respond to the weekly questions. We are trying to have a mix of questions, which might not always apply to everyone, but everyone can respond to them in less than two minutes, Johan Lithén, Development Manager at the town of Jakobstad explains.
The idea behind the questions in Jeppis Gallup is to improve the participation of the residents. At the same time the town will easily and efficiently receive information about the residents' opinions in a certain question. The answers can later act as a basis for decision-making for the decision-makers or as guidance for further planning.
More information:
Johan Lithén, Development Manager, tel. 044 785 1653, johan.lithen@jakobstad.fi
Milla Kallioinen, Administrative Director, tel. 044 785 1651, milla.kallioinen@jakobstad.fi