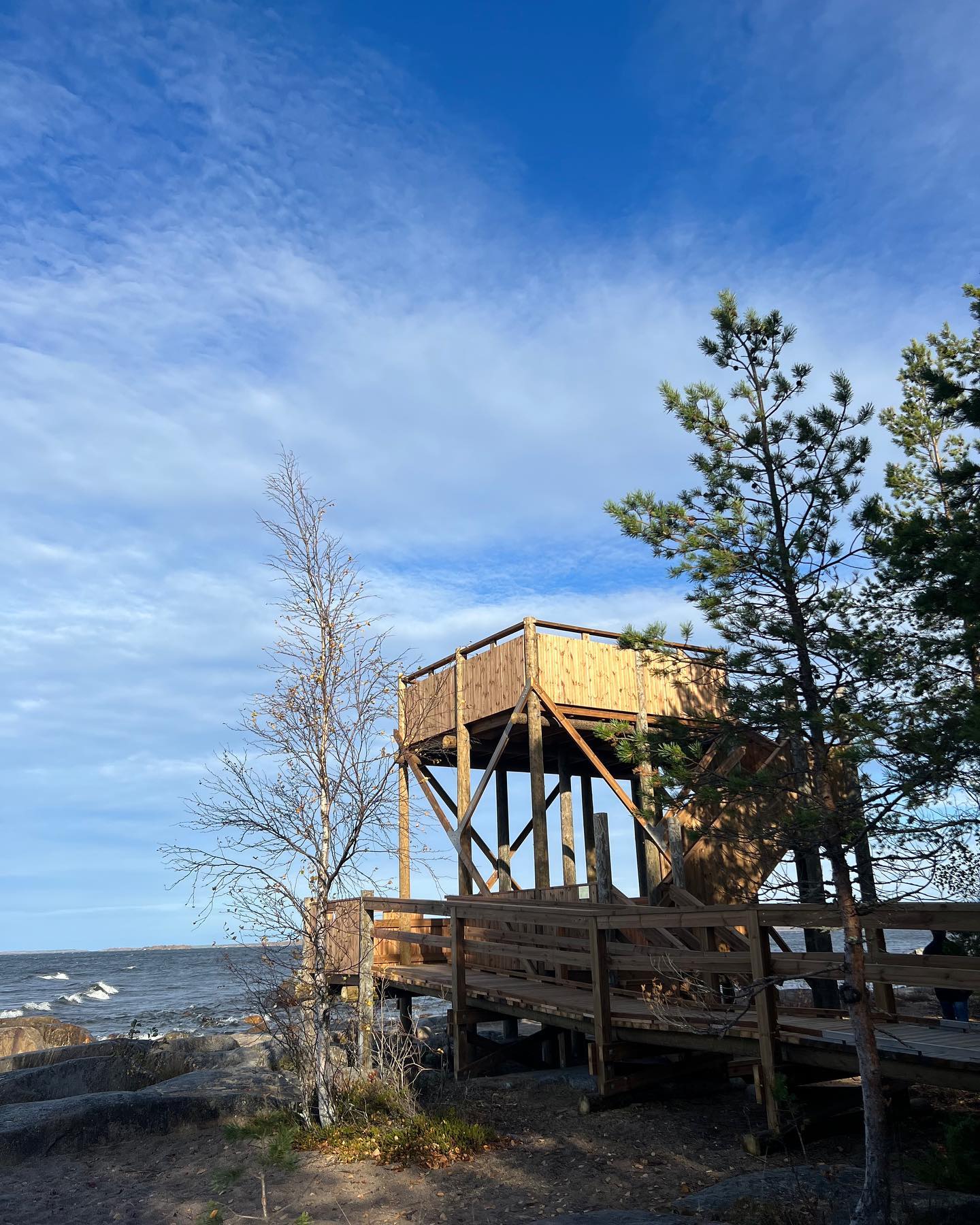 New observation tower in Fäboda
The new observation tower in Fäboda is now officially opened.
About 120 metres north of Miettinen's villa, where the accessible nature trail ends, you will find the town's observation tower. The tower has two platforms, of which the lower one is accessible. A staircase leads up to the second platform, which is 5 metres above the ground.
The construction work has been carried out by Alerte, commissioned by the town's Technical Services. The wood for the tower was sponsored by UPM Oy.