Fäboda-Pörkenäs Nature Trail
The nature trail in Fäboda-Pörkenäs is part of a 33 km long hiking trail network. The information boards along the trail will present the local flora and fauna as well as some human activities which have shaped the area. 
Both the nature trail and the hiking trails start from the Torsviken trotting track in Vestersundsby. The nature trail runs clockwise through Lussilundsvägen, Mjölkvägen, Mässträsket, Degernästräsket, Långträsket, Svedja, Pörkenäs, and Fäboda, and then returning to Torsviken. 
On the trail map you can see where the fire places, huts and parking lots are located. You can easily discover the trail in stages. It is possible to do short and easy day hikes or even overnight in one of the open wilderness huts along the trail.
Trail map (only in Swedish/Finnish)
For the local inhabitants, the area is known as a great berry picking, hunting and mountain biking area. The nature is very diverse, including dry woodlands, swamplands, and beautiful shores. 
A non-impediment hiking trail is also found in the area, making it possible for everyone to enjoy the wonderful nature of Fäboda.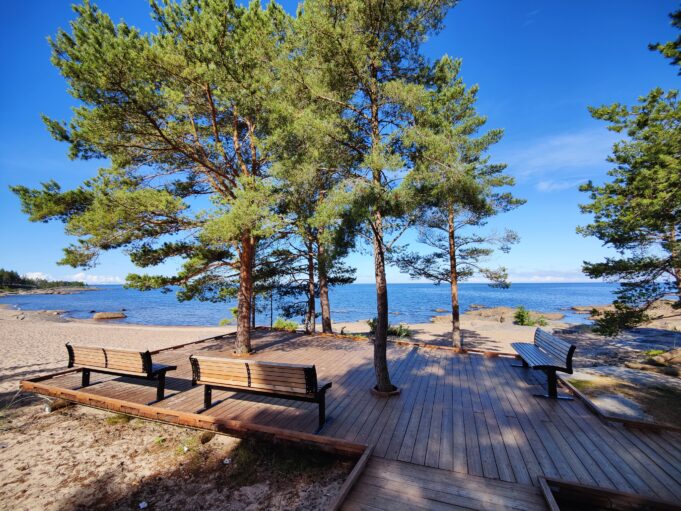 Accessible Nature Trail
The purpose of the accessible nature trail is to provide everyone an equal opportunity to enjoy the nature and the sea on the shores of Fäboda. The accessible nature trail is located next to the Fäboda Cafe & Kitchen restaurant. The wooden trail is approximately 170 m long and 120 cm wide.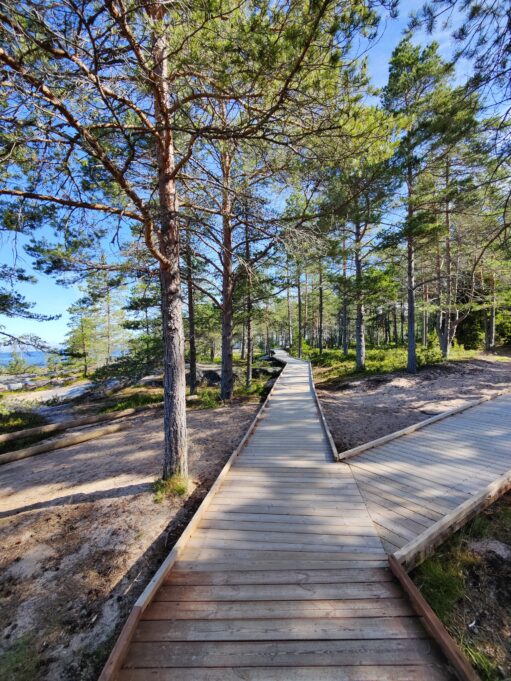 Please notice that there is no winter maintenance on the nature trail. Parking places and accessible toilets are located right next to the trail.
Show the location on Google maps