Swimming hall
Jakobstad's swimming hall is located in Idrottsgården, in the center of Jakobstad. The swimming hall is a natural meeting place for keen swimmers and water runners. There are four different pools for all ages as well as a water slide, jumping tower and jacuzzi. The swimming hall was built in 1967 and renovated in 2003. The sports office, which is also located in Idrottsgården regularly organizes guided activities such as water gymnastics and swimming schools.
Opening Hours
9.8-28.8.2022
MÅ, ON (6:30) 8:00-21:00
TI, TO 8:00-21:00
FRE (6:30) 8:00-18:00
ATTENTION! For the morning swim at 6.30-8.00 you need a series or annual card.
The cashier opens at 8.00 Monday-Friday and 11.00 Saturday-Sunday. If you have a series or annual card, you can go as long as the gates are open.

Ticket sales end 1 hour and 15 minutes before closing.
The gates close 1 hour before closing and swimming time ends 30 minutes before closing.
from 29.08.2022-30.12.2022
Winter schedule
MÅ, ONS (6:30) 8:00-21:00
TI, TO 8:00-21:00
FRE (6:30) 8:00-20:00
LÖ, SÖ 11:00-18:00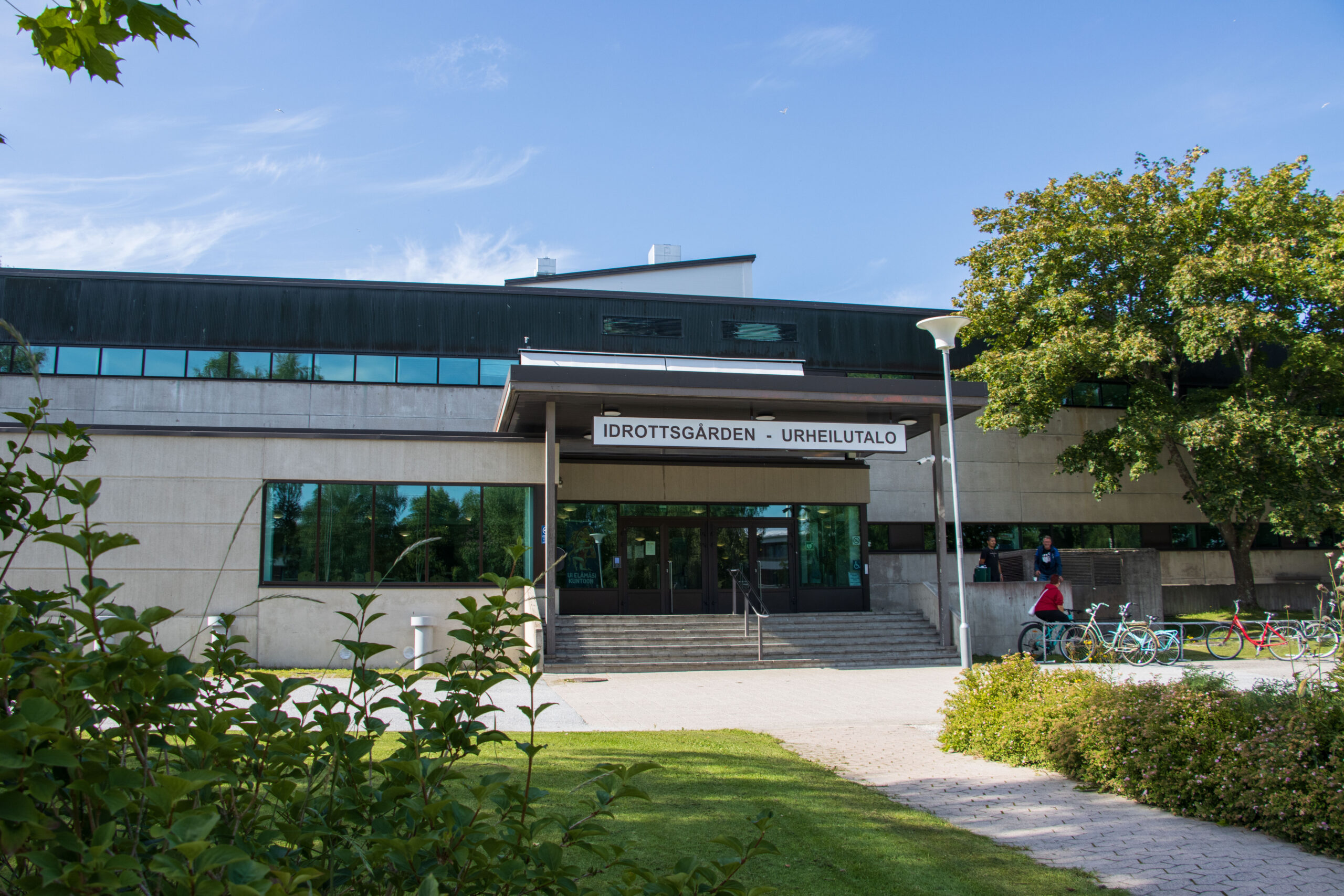 Contact
Cashier
phone number: 044-785 1530
shkassa@jakobstad.fi
Swimming instructor & life guards
phone number. 044-785 1583
shsimovervakare@jakobstad.fi